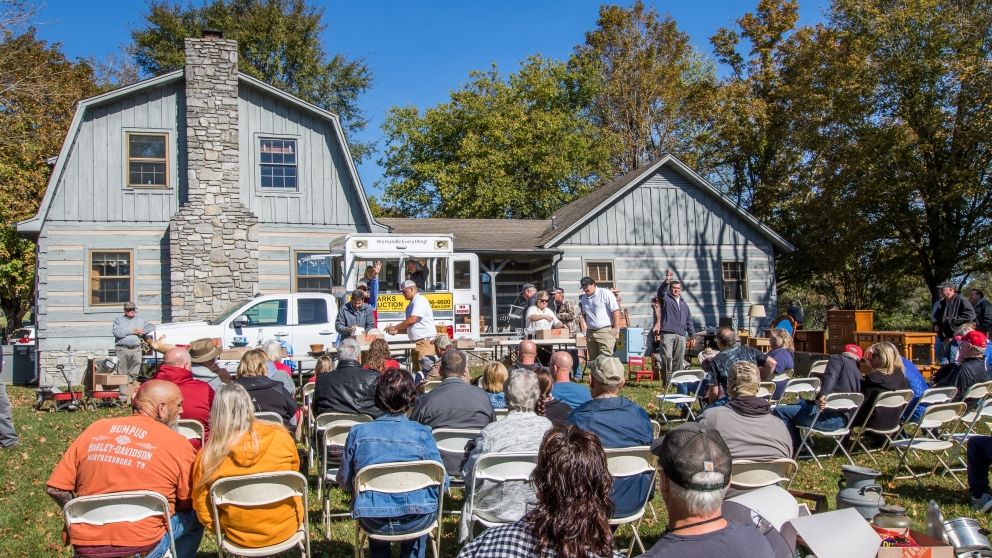 Working with Parks Auction Co.
What happens when you call Parks Auction Co. LLC?
First, we evaluate your property and discuss with you the various options available for selling your property at auction. Next we present our findings, if the results are positive, a date is set for the auction. Then our auction team goes to work and advertising/marketing efforts begin.
Signs are ordered and posted.
Newspaper ads and promotional flyers are planned, created and placed. We create all advertising in-house to save time and ensure accuracy. Plus, our volume media discounts will help you save money.
The auction is posted on our highly promoted website, and agents and potential buyers are notified by email of the auction announcement.
Use of the internet and social media will draw people to your property, provide information and facilitate bidding.
Direct mail campaigns may be required to attract potential buyers. We maintain a growing mailing list of potential and interested buyers that request our information.
If the sale includes personal property, an auctioneer and staff will prepare the items in advance so the auction runs smoothly. This also gives the auctioneer an opportunity to appraise the items to be sold.
Parks Auction Co. LLC offers total management of your auction from the day the sale is booked until the closing. After the paperwork is complete, we furnish the seller with a full report of the sale including a summary of personal property sold and marketing costs. In short, you can rely on our experience and innovation to ensure you get the maximum price for your property, so that you will join our long list of satisfied clients who say, "Parks Auction Co. LLC got it sold!"