Upgrade your kitchen this new year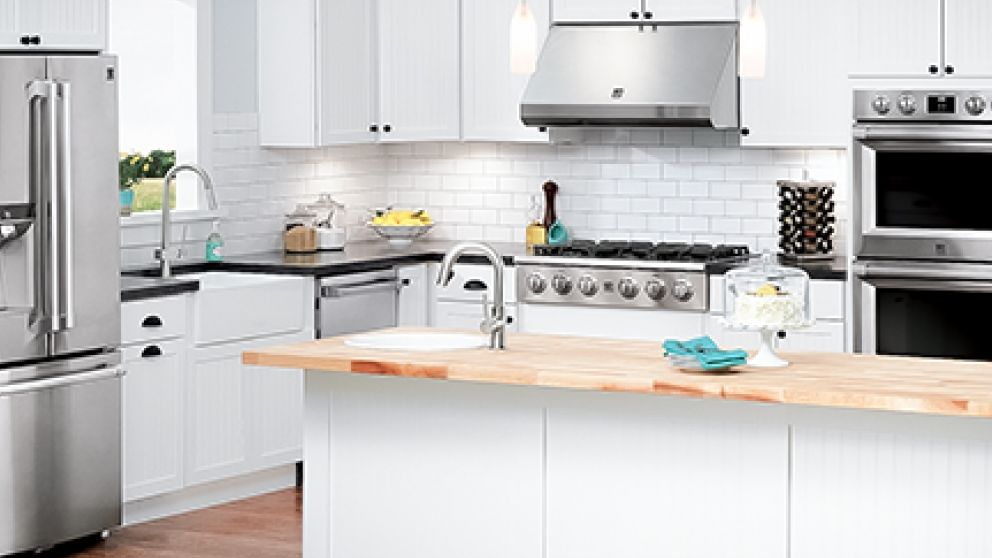 (Family Features) As the calendar turns over a new page, many homeowners begin contemplating upgrades and home repairs for the coming year. The kitchen is one of the most common rooms for these efforts, but if a full-fledged renovation is out of your budget, you can still make a noticeable difference in other ways.
"Many homeowners think about creating their dream homes at the start of a new year," said James Coyle, president of home appliances at Sears, which sells the top 10 appliance brands, including Kenmore. "With the guidance and expertise of trained professionals, it is easy to achieve the kitchen you've always wanted and also protect your appliances throughout the year."
Revamp your kitchen
One of the fastest ways to give your home an elevated look without the need for costly remodeling is the addition of stylish new appliances, which can lend a beautiful, professional kitchen design and luxury performance at an affordable price.
A stainless steel range is a good starting point for a sleek new kitchen look. The Kenmore PRO Self-Clean Dual True Convection Range gives the appearance of a built-in and offers front control design so you can operate the oven and range without reaching over a heat source. With Accela-Heat technology, the oven uses sensors to drive a powerful convection element and accurately controls two fans to transfer heat to the food, saving time by significantly reducing the preheating.
Another upgrade that can add functionality to your kitchen is a convection microwave, which, in addition to warming, can bake and roast foods for great meals in minutes.
After preparing a meal in your new kitchen, clean up like a pro with a dishwasher featuring professional-grade details. For example, a spray arm in the Kenmore PRO 24-inch Built-In Dishwasher goes beyond the traditional circle with a full-coverage, spiral pattern that reaches deep to clean every dish, while rotating spray jets let you skip soaking and still target baked-on, caked-on messes.
In addition to purchasing new appliances, homeowners can easily create a new mood in their kitchens by replacing cabinets. Often, you can schedule a free in-home consultation with a licensed professional to discuss cabinet door styles, colors and hardware – such as hinges, knobs and pulls – and receive an estimate.
Protect your investment
Regular maintenance of your new appliances can help prevent costly breakdowns, reduce energy costs and extend the life of your appliances. With an appliance check-up program, qualified Sears technicians can inspect your refrigerator, dishwasher and oven/range/cooktop for proper functioning, wear and tear, water and gas leaks, clean refrigerator condenser coils and more. Service is available regardless of the brand or where you purchased your appliances.
Another way to plan ahead for breakdowns is to invest in a home warranty that helps pay for the repair or replacement of the vital systems and appliances that keep your home running. With one monthly fee, a Sears Home Services Home Warranty Plan helps you prepare financially for these costs, which your homeowners insurance doesn't cover.
Find more inspired ideas to upgrade your kitchen at searshomeservices.com.
SOURCE:
Sears
---