Is it time to downsize?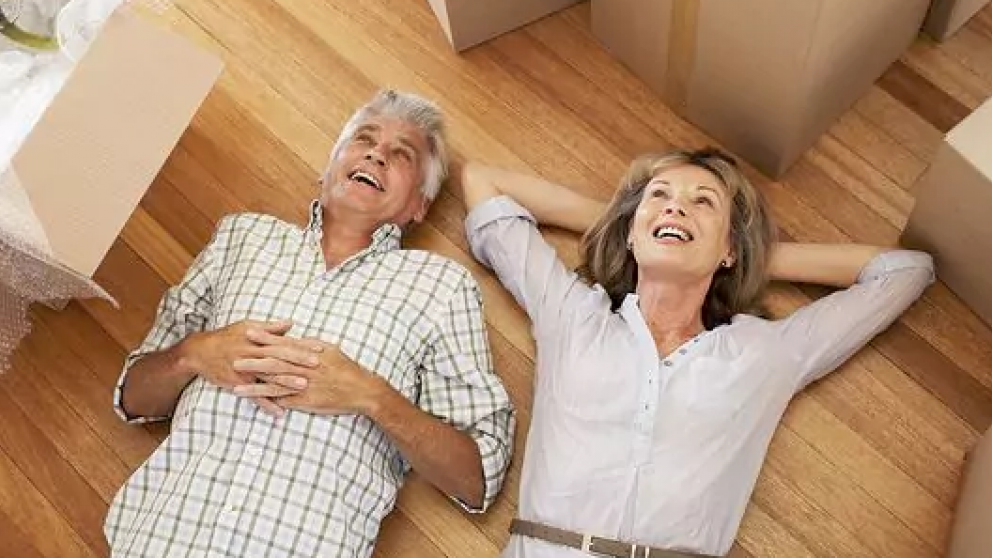 It's easy to see why homeowners postpone the decision to downsize. Saying goodbye to a home filled with decades of memories can be an emotional undertaking.
No matter the cause — empty-nesters who don't need the square footage, retirees seeking to free up time and money for travel, or the elderly who suddenly realize they need a living space that better suits their changing needs — downsizing offers many practical and financial benefits.
As with most things, careful planning can help ease the transition. While some will insist on staying in a large family home until the very end, most homeowners decide at some point to simplify by moving to a more manageable property. But how do you know when the time is right?
You have rooms you don't use
Empty-nesters might have a strong desire to hold onto children's bedrooms, often with much of the teenage décor still in tact. But if you have bedrooms and other spaces that are rarely used, it's time to start thinking about living with less space. Those extra bedrooms often become storage areas for possessions that could be donated or passed on to children to keep in their own homes. Fewer rooms also mean less money spent on property taxes, maintenance and energy costs.
Maintenance becomes a burden
Keeping up with a home takes time, money and energy. Chores that once brought a certain level of joy — like painting the fence and maintaining a lawn — may become more burdensome in later years. Hiring out all the things you once did yourself also comes at a great expense.
"The benefits of downsizing to a condo, patio home or zero-lot-line are many, including no yard maintenance and just being responsible for the inside of your property," says Jean O'Brien, an agent for Parks Realty. "We all age and need to stay active, but climbing ladders to clean the gutters is not included."
You're nearing retirement
As you approach retirement, it's more important than ever to get your finances in order. For many, the family home is the most significant asset. Equity that's freed up from a house sale can be used for travel or provide additional financial security throughout the retirement years.
In a 2015 article for Time, Steven Sass, program director for the Center for Retirement Research, reported that home equity for many baby boomers far exceeds the value of their 401(k) or IRA.
"It's where their wealth is," Sass stated.
When homeowners downsize, they can use that savings to pad retirement in whatever way suits them best.
You want to simplify but keep putting it off
While there's no tried and true formula for calculating the best age to downsize, you're likely better equipped to handle the physical and emotional stress of a move in your 60s than when you're approaching 80.
"Realistically the aging population should begin planning for their housing needs and care in their early 50s," says senior Sara Beth Warne, transition specialist at Aging in Place Transition Services. "In addition, as you near retirement (ages 65-70) you should be assessing your current home for livability."
While retirees may naturally want to postpone the hassle of moving, some may end up waiting until a death or an illness occurs, which forces them to sell and move quickly, or rely heavily on their children or others to help them make the transition.
"By assessing and planning early, you have the opportunity to look at downsizing or moving while you are still healthy," says Warne.
Your needs
Does your home have stairs? A steep driveway? Is it isolated from neighbors and communities? Are the roads leading to the house well lit and easy to navigate? While some modifications can help make an existing home as safe as possible, there are certain features that make it incredibly dangerous for seniors as they age.
Mary Spann, president at Upside of Downsizing, also suggests that even if homeowners aren't currently in need of assistive devices such as walkers or scooters, they should still plan ahead for this possibility and consider a space that will accommodate such devices.
O'Brien, who is 70 and downsized herself 20 years ago, shares the wisdom of a brother-in-law who told her that you move when you can — not when you have to.
"This always made sense to me," she says, "because if you want to be in charge of the next stop, you should not delay."
Would you like more information on how we can help with downsizing?
---